In the early days of Renewal Rehab, I really didn't have any other option but to miss out on some of the fun things in life to build the business.
Once we started to build Renewal Rehab beyond my biz partner and I, I had a great group of people that were very capable of running it without me there… but I really had a difficult time taking my hands off of every part of the business.
I felt guilty taking a day off… Even though I knew the place could run just fine without me having my hands on every part of the company.
Major health scares in my life forced me to re-analyze everything. And realize that every day is not promised to you… And made me not want to live with regrets anymore.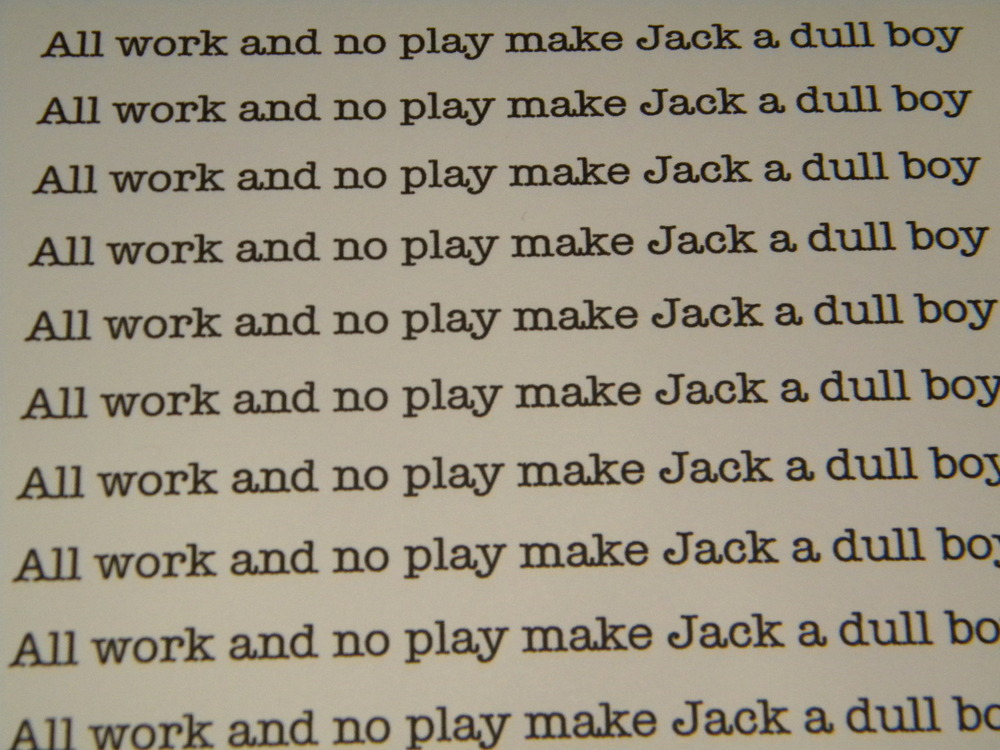 So honestly, I'm enjoying life a lot more now.
That's the way it supposed to be as an entrepreneur… You sacrifice, and you work really hard to put yourself in a position to where you can dictate everything on your terms.
So I was looking at a few pictures in my phone last week… And I saw a few things that really typify my week.
I only work at my office two days a week.
I don't have 1 ounce of guilt about it… When you are an entrepreneur, especially in healthcare… You actually are rewarded for becoming better at your craft.
I would be very happy if I saw 10 new consults for my office every single week.
Now, I see anywhere between 15 to 20 new consults every week working only two days.
I have an amazing staff that I trust to execute out the treatments that I have designed for every patient.
On my other days, I set out to work based off of finishing my tasks. I usually have 15 to 20 tasks that I need to complete on my off days, in order for the business to run efficiently and fluently.
I don't put any requisite of hours worked on those tasks…
When I finish the tasks my day is done.
So now, I've made it a habit for my wife and I to have time for each other. And if we decide that we want to do midday date… I wake up at 5 AM in the morning, get all my tasks done, so that I can finish my day by 10 AM or 11 AM.
And that my friends… Is the life of an entrepreneur.
This Tuesday and Thursday, my work day was done at 11 AM.
Friday… Pretty much the same.
On Saturday, I worked for about four hours while I was watching college football.
On Sunday, I was preparing for what I want to talk about on social media and through my blogging. Probably around three hours of work.
But that sets me up for having a week that I can spend with my wife and my family… And I was not able to do any of those things before.
I say this not for anyone to envy the life of an entrepreneur… But I say this to make you just think…
Is time important to you? Do you struggle with the fact that the 40 hour work week doesn't work with the type of lifestyle that you want to live?
Well then… You really need to think about being an entrepreneur. But please don't be fooled into thinking that you're going to have a cakewalk as soon as you "fire" your boss… It's lots of hard work, lots of lost sleep… And even after you think you have "made it" you have to still have a pulse on your business… Or you have the potential to lose it all.
http://gregtoddpt.com/wp-content/uploads/2016/05/3.png
315
560
Greg Todd
http://gregtoddpt.com/wp-content/uploads/2016/03/PTB-300x148.png
Greg Todd
2016-05-08 08:00:07
2016-10-01 02:23:17
All work no play? No way!